XBLIG Companion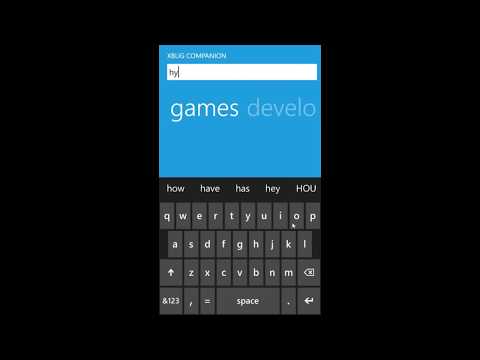 XBLIG Companion is your #1 app for the Xbox Live Indie Games (XBLIG) service on Microsoft's Xbox 360 system. You can currently grab it off of the Windows Phone Marketplace here. iOS port is awaiting approval from Apple, and should be available within the following weeks. Android port is now available from the Google Play Store here. If you do not have access to the Google Play Store, you can find the application here.
What is XBLIG Companion?
XBLIG Companion lets you browse new releases and recently updated games on the XBLIG service. It also has a collection of hand picked games by reputable sources of the XBLIG community, such as IndieGamerChick.com and ArmlessOctopus.com. In addition to this, there is a "devs picks" section that lists games that have been polled by the XBLIG developer community. There is also searching functionality to search for games and developers by name, and the abilty to add games to a watch list, which is a quick list of your favorites in one spot. Viewing a game in the app will show you screenshots, info about the game, links to youtube trailers, and a link to the MS Marketplace. On the MS Marketplace, you can log in with your Live ID and queue up a download or even purchase the game right from your phone!
How it works
The XBLIG companion works by scraping the RSS feeds of XboxIndies.com, as well as the XML and CSV data for all of the games. The process is fully automated, so as the games are updated, so are the feeds.
Donate!
Why should you donate? This app is free and was created on my own time, outside of all my other projects and work. This will help go for paying for server fees and help pay for updates in the future. If you like this app, toss me a few $$ to help keep things running smoothly.